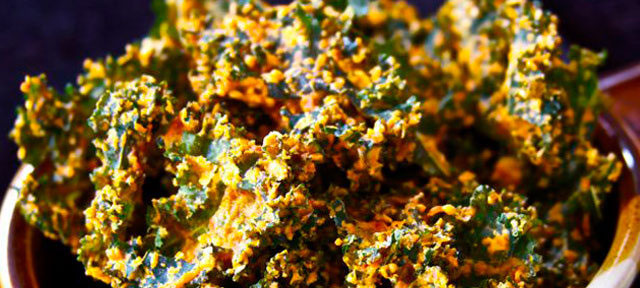 Spicy Raw Kale Chips
Posted on
October 29, 2015
Ingredients:
1 red pepper chopped
1/3 C cashews soaked
¼ C sunflower seeds
Juice of one lemon
1 jalapeno chopped
1 T nutritional yeast
½ tsp salt
1/8 tsp cayenne pepper
1 large bunch of kale or 2 small bunches of kale
Preparation:
Blend all of the ingredients, except for the kale, in a blender or food processor until well blended. Clean kale and remove the hard stems. Cut the kale into large pieces and coat with the blended mixture until well coated.
Place in a dehydrator and dehydrate at 115 degrees for 8 to 12 hours until nice and crispy.