Winery & Cafe at SanaView Farms
Experience small-batch natural wines made using the finest grapes from California, Washington and Oregon all produced without added chemicals. Enjoy family recipes made with organic ingredients from our farm. Open Sundays from 1-5PM. 
Holiday Extravaganza Winery Grand Opening Event
December 9th, 2023 at SanaView Farms
280 Roaring Run Road, Champion PA 15622
Use code EARLY at checkout for $10 off each ticket between now and the end of the month!
The SanaView Farms Cafe & Winery Experience
NOW OPEN SUNDAYS FROM 1PM – 5PM FOR WINE TASTINGS AND SIMPLE SNACKS
When you consume the highest quality foods and drinks, made with ingredients grown with love and an unparalleled attention to detail, all crafted by hand, then you know you can indulge in something like a nice glass of wine while also elevating the way you feel physically, emotionally, spiritually, and energetically.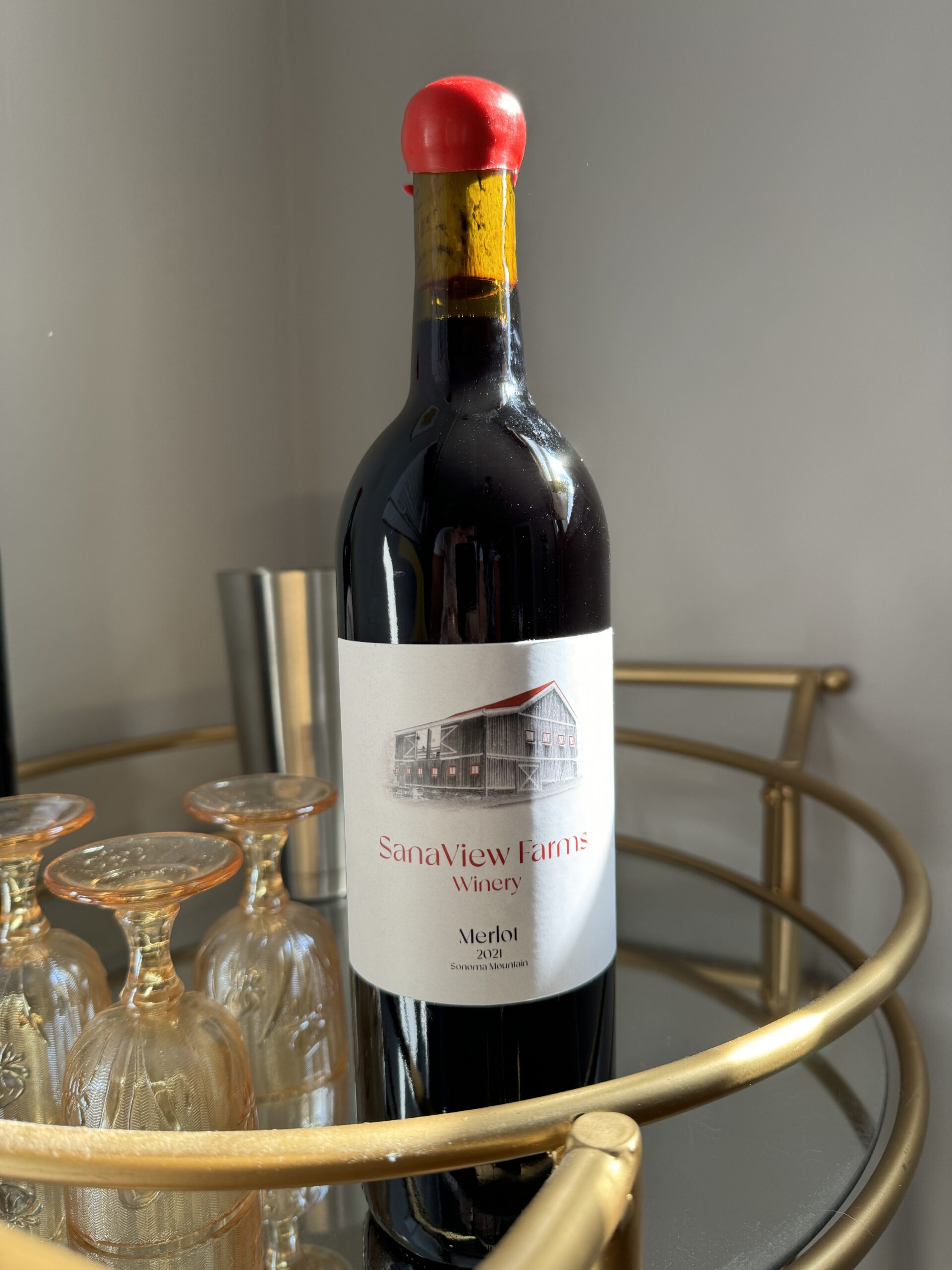 Neapolitan Pizza at SanaView Farms
Enjoy authentic Italian pizza made with flour imported from Italy, heirloom ingredients from our gardens, hand-tossed and fired in our wood-fired pizza oven, while overlooking 52-acres of organic farmland, sipping on natural wines.
There is no better place to be, so bring your friends, too.
COMING THIS FALL

Wines, clean and full of life
There is no space for chemicals, cleaners, GMOs, or added sulfites in our wines. Wine fermented, aged, and bottled at SanaView Farms take old-world winemaking practices and deliver a life changing product full of flavor, body, and depth all without the drawbacks of "regular" wine. 
Cutting edge sanitization methods allow us to keep our wines and equipment fully sterilized, without the use of a single chemical. This means no chemicals on our workspaces, and no chemicals in our bottles. Cleaner wine for you, and higher vibration energy in every sip. 
Our grapes are sourced from the best vineyards in California, Oregon, and Washington all farmed without pesticides. Our wines are fermented, aged, and bottled right here at SanaView Farms. 
Stay at the Farm
All of the buildings on the property were built in the 1800s and have been restored to their original charm and comfort. The entire farm is fed by fresh spring water that runs through a uv filter before feeding all of the buildings on the farm. The back of the property houses a huge pond for swimming and fishing which leads to a 3000 acre state forest lined with amazing trails for hiking and biking.
Farmhouse
This is a unique log-cabin historic home on a peaceful 52 acre organic produce farm. The location is perfect for folks visiting the beautiful laurel mountains, since we are located just 3 miles off of the turnpike on the way to all of the local attractions. The house has a kitchen, family room, dining room, four bedroom areas, one bath, a back deck with picnic tables and a fire pit. There is heat and AC and the house is fed by filtered spring water.
Bunkhouse Cabin
This super cute and cozy one-room cabin has a full-sized sofa bed and a full-sized futon with a fully equipped kitchen and a small table and chairs, heat and AC, and a separate bathroom with a vanity and small shower. All newly renovated using reclaimed wood.