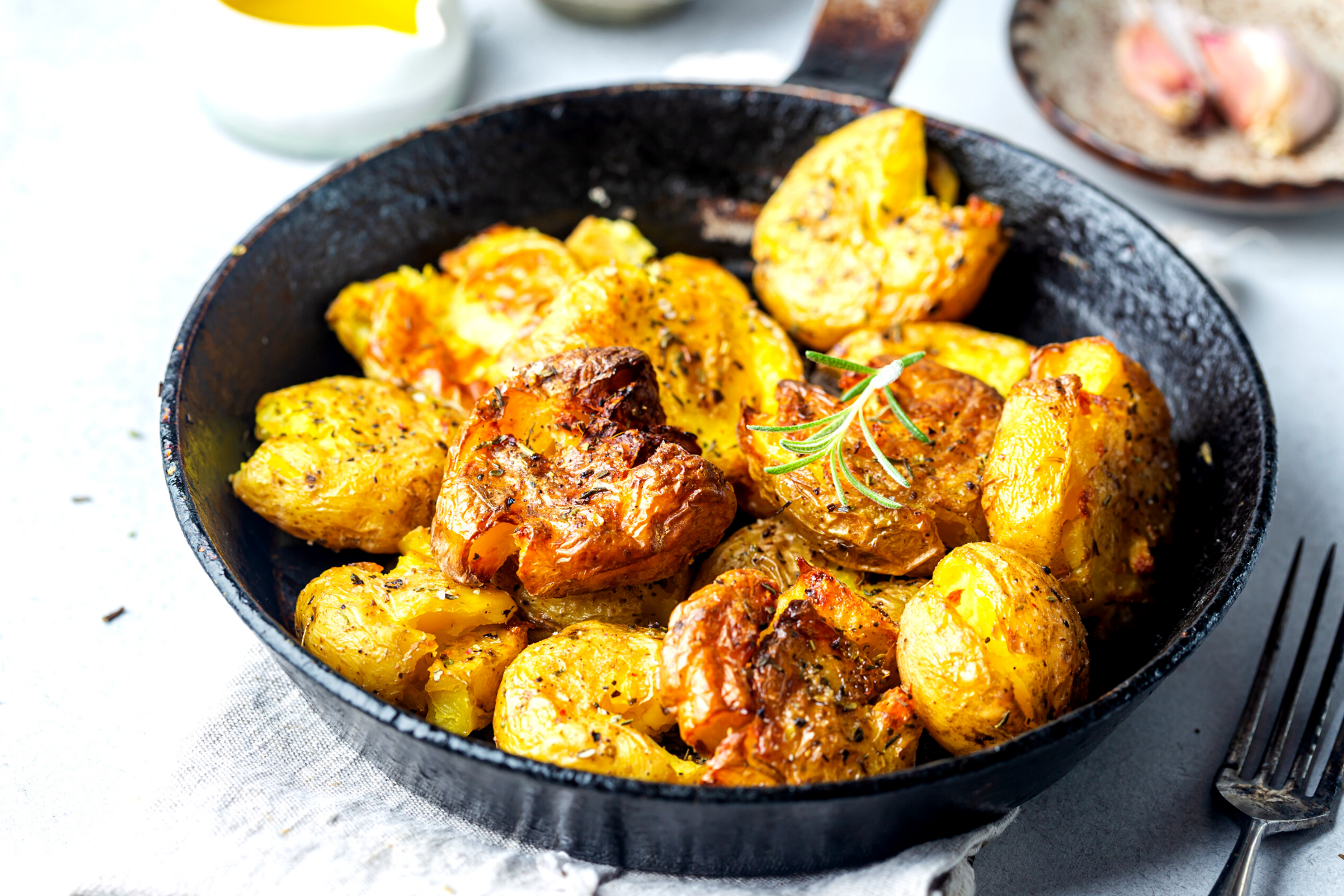 Lemony Smashed Potatoes
Posted on
October 29, 2015
Various chefs on The Cooking Channel were making versions of smashed potatoes. From watching them, I was inspired to create my own.
Ingredients:
1 small bag of baby red skin potatoes or other small potatoes
4 T olive oil
2 cloves of garlic chopped
Dressing:
3 T olive oil
Zest of 2 lemons
3 T lemon juice
3 T of chopped fresh herbs using mostly parsley with a bit of basil or sage or thyme or chives
Sea salt and fresh ground pepper to taste
Preparation:
Wash the potatoes and cook in a pot of boiling water until softened.
Drain and allow to cool briefly.
Smash each small potato with the palm of your hand or by using a wide spatula, on a cutting board.
Heat 2 T of oil in a large frying pan and add the garlic.
After the garlic has lightly cooked, add the smashed potatoes until they line the bottom of the pan.
Cook the potatoes until they brown on the bottom.
Flip the potatoes over with a spatula, add 2 more tablespoons of oil and cook until they are browned on the second side.
Season with a bit of salt and pepper.
Move the potatoes onto a plate and drizzle with the herb/lemon dressing.
If the lemony flavor does not appeal to you or go with your meal, simply omit, and add the herbs and spices with some additional olive oil.
Servings:
4