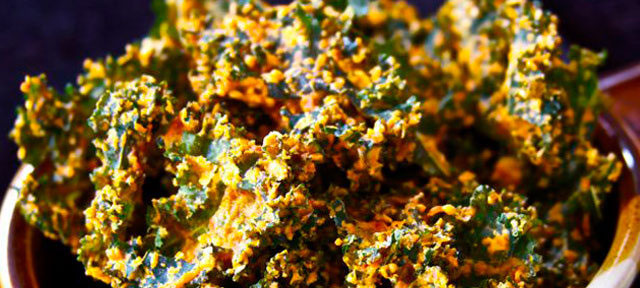 Raw Kale Chips
Posted on
October 29, 2015
Ingredients:
2 bunches of Kale
¼ C. Tahini
¼ C. Cider Vinegar
2 scallions
1 clove garlic
1 lemon juiced
¼ C. nutritional yeast
Blend to thick goopy consistency
Preparation:
Combine all of the ingredients above, except the kale, in a blender or food processor until the mixture is a thick consistency. Pour the blended mixture on cleaned and de-veined kale.
Place on dehydrator sheets at 115 degrees for 6 hrs.
When complete, sprinkle with sunflower seeds or sesame seeds and sprinkle with salt and serve.