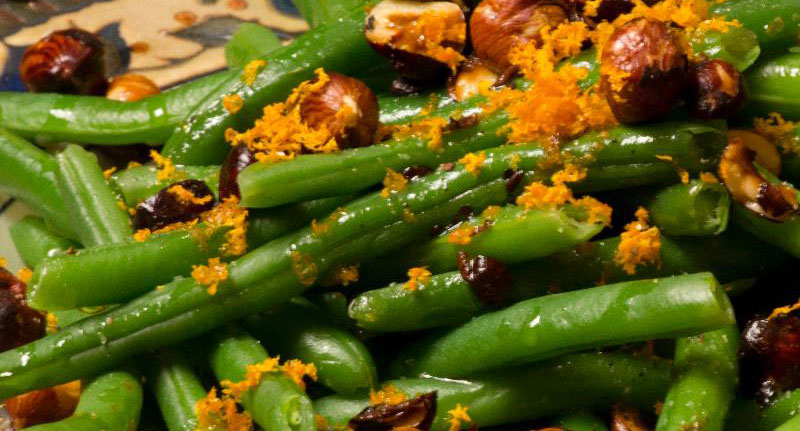 Green Beans with Hazelnuts and Orange Zest
Posted on
October 28, 2015
The warmed hazelnut oil with orange zest add a surprisingly perfect flavor to these standard vegetables. This is an impressive side dish to serve during the holidays as well.
Ingredients:
1 bag of fresh or frozen green beans
1 cup hazelnuts roughly chopped in half Zest of 1 or 2 organic oranges
1 T olive oil
Sea salt and fresh ground pepper to taste
Preparation:
Steam green beans in a small bit of water until cooked but still lightly crisp.
Warm hazelnuts in oil in a skillet, add cooked green beans, salt and pepper and toss to coat.
Remove from heat and add orange zest and toss further and serve.
Servings: 6